Community Reputation
7
Neutral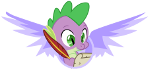 About Arachik
Rank

Chase down an empty street. Blindly snap the broken beats.


Birthday

October 30
Informacje profilowe
Gender
Miasto
Zainteresowania

Ogólnie zainteresowanie jest w tej polskiej polityce, zawsze coś nowego i nie związanego z Polską

Ulubiona postać

Wszystkich! Ma nie być takiej rzeczy w fandomie, że jedną postać się lubi, a inne nie!
About Me
O! Jakoż, iż nie wiem co robić to se tutaj coś skrobnę.
Witam serdecznie, Stasiek jestem, z Białorusi. Jestem z natury człowiekiem dobrym, duszą towarzystwa (aj, ale to nie zawsze). Od razu powiem co lubię: pewien, nieokreślony typ muzyki, serie post-apo i wyrywam sobie włosy przy Fifie 14. Czemu to piszę? Żeby osoby, które przeglądają mój profil zatrzymali się na chwilę. Czytasz to? To dziękuję.
A teraz skorzystam z anonimowości internetu. Kiedyś napiszę więcej *ziew*
A nu Cheeki Breeki i v damke!