Content Count

113

Joined

Last visited
Community Reputation
87
Bardzo dobra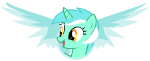 26 Followers
About Sonic Song
Rank

Sonic Song


Birthday

08/28/2004
Kontakt
Strona www
Instagram
Snapchat
Informacje profilowe
Gender
Miasto
Zainteresowania

Kosmos, Muzyka, W wolnym czasie wędkarstwo

Ulubiona postać

Rainbow dash , Król Sombra , Fluttershy , Księżniczka Twiglithe Sparkle , Celestia , Luna , Nightmare Moon , Tempest Shadow
Ta... 4 lata spędzone w fandomie i można powiedzieć "Nic nie trwa wiecznie"... Tak więc wciągu ostatnich dwóch miesięcy myślałem nad opuszczeniem fandomu i zdecydowałem się zrobić to dopiero teraz... Poznałem paru świetnych ludzi i też takie osoby, o których lepiej nie mówić... Co mogę jeszcze powiedzieć... Dzięki za te 4 lata i powodzenia.

974. Policzył do nieskończoności

969. Został spalony zbliżając się zbyt blisko VY Canis Majoris

Ostatnio nie mam co robić więc

Idiota (Nic innego mi się nie kojarzy)

A co tam wrzucę z PC https://imgur.com/a/rUg2DOI (Czemu link... Bo coś się psuje i nie mogę wysyłać zdjęć)

964. Nie zdał egzaminu ósmoklasisty

A sobie ostatnio kupiłem Elite: Dangerous i do tego DLC HORIZONS więc sobie pomyślałem by zrobić screenshoty

Można uznać, że serwery Bethesdy padły

Powiem tak... Nie wiem z tego linku kopiowałem klucz i na spokojnie mi zadziałało

@ATIMKOSLink do artykułu na stronie Bethesdy i chyba masz na zawsze

TES: Morrowind GOTY za darmo przez jeden dzień na Bethesda kod: TES25TH-MORROWIND

bobule replied to topic's Sonic Song in Książki

Ostatnio zbytnio nic nie czytałem, ale postanowiłem, że przeczytam sobie "Metro 2033"... Nastepną, którą mam zamiar przeczytać to "Metro 2034" i "Metro 2035"