 Content Count

3

Joined

Last visited
Community Reputation
0
Neutral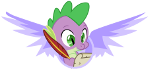 Recent Profile Visitors
The recent visitors block is disabled and is not being shown to other users.
W zasadzie na tym też można się zastanawiać. M26 Peshing, czy nieco nadciągnięcy Centurion były od Pantery pod karzdym względem. W tym bezawaryjnością.

BMPT "Terminator" To cudeńko to bojowy ciężki wóz wsparcia czołgów. Został zbudowany na podwoziu T-72, ale można też wykorzystać T-90. Przy czym zastosowano w nim także pancerz reaktywny i ekrany przeciwkumulacyjne, dzięki czemu jest nawet lepiej opancerzony niż oryginalny T-90. Służy on do strzelania w miastach, gdy trzeba przebić ścianę, nie burząc budynku. Poza tym ruskie stworzyli go do mordowania tabunów piechoty, o czym świadczy jego uzbrojenie. 2 działka automatyczne 30mm, 2 granatniki automatyczne, 1 KM, i 4 wyrzutnie ppk. Może dzięki temu strzelać do czterech celów jednocześnie.

FN SKAR Jest to przyszłość broni palnej. Dzęki modułowej konstrukcji można dowolnie go konfigurować. Od subkarabinka kal. 5.56 do karabinu parawyborowego kal.7.64. Jest przy tym swego rodzaju złotym środkiem pomiędzy celnym, lecz niezwykle delikatnym M16, a niezawodnym, lecz niecelnym AK47.