Content Count

94

Joined

Last visited
Community Reputation
4
Neutral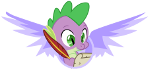 About PhosiQ
Rank

Pebble in the Pond


Birthday

08/10/1991
Recent Profile Visitors
The recent visitors block is disabled and is not being shown to other users.
Wezmę swój identyfikator ze zjazdu w Kutnie

Ja będę cosplayował PhosiQa, oh wait... Postanowione. Jadę na samą sobotę i zwijać się będę gdzieś wczesnym wieczorkiem, by jeszcze na spokojnie skończyć tłumaczenie najnowszego odcinka przed pójściem spać.

Rozumiem, że można bez problemu przyjechać sobie rano "bez zapowiedzi" i kupić wejściówkę na jeden, ewentualnie dwa dni?

Jaka słodziaśna świetna, jak wszystkie twoje pluszaki. Ciekawe, kto zostanie jej szczęśliwym posiadaczem

Michael89pl replied to topic's PhosiQ in Off-topic

hahahaha, wreszcie wrzucili to zdjęcie ... a na katowickie ponymeety chodzę tak!

Spodziewałem się czegoś zupełnie innego zaczynając czytać, ale muszę powiedzieć, że pomysł jest dość ciekawy no i sam wpis nie jest też zbyt długi, więc na pewno nikogo nie odstraszy. Czekam na więcej

Jeden z najfajniejszych artów ostatniego okresu

Ja prawdopodobnie samochodem będę jechał, więc byśmy się znowu mogli umówić jakby co, eeyore:)

Nie wiem jeszcze, jak to u mnie będzie z funduszami za ten niecały miesiąc, ale z pewnością wyrażam chęć pojawienia się dam znać parę dni przed samym konwentem, czy uda mi się zjawić. edit: lol, zorientowałem się, że napisałem "niecały miesiąc" .... przecież to będzie w listopadzie, a nie w październiku... w takim razie powinno być u mnie luźno z pieniędzmi

Dawno tu nie zaglądałem. Widzę, że kolekcja się jeszcze bardziej powiększyła bardzo dobrze. Też czymś zarzucę

Całkiem ciekawe. Ja generalnie fanficów nie czytam, więc nie będę mógł z niczym tego porównać, ale mi się tam podobało. Nie jest to też jakoś specjalnie długie, więc mogę spokojnie polecić wszystkim mającym chwilę czasu na przeczytanie

Odświeżam troszkę ten temat, gdyż mam pytanie: czy opłaca się kupować z allegro paczki kart typu "100 commonów za 5zł"? Chciałbym jakoś tanim kosztem rozpocząć grać w MTG i powiem, że takie aukcje zdecydowanie zachęcają proporcją cena za ilość.