 Content Count

15

Joined

Last visited
Community Reputation
0
Neutral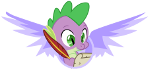 About DawidDS
Rank

New Lunar Republic


Birthday

02/14/1994
Po przerwie nastąpiła zmiana IP. 91.234.217.6:27058

Powiem wam, że poziom serwera podskoczył. Przynajmniej w tych porach, kiedy gram. Także zapraszam

Po pierwsze dzieci są mutowane, po drugie to jest serwer 4fun i teleportacje oraz głupoty są na porządku dziennym. Jeżeli taki styl gry komuś nie odpowiada, no trudno. Pozdrawiam

Są skompresowane do 40-50MB, a co do noobów. Na ten moment nic na to nie poradzę :(

Jeżeli nie możesz pobrać mapy proponuję reinstalację TF2, musisz mieć coś skopane w plikach :| Jeżeli chcesz ręcznie pobrać mapy napisz na steam (znajdziesz mnie przez grupę), dam adres do fastdl i bezpośredniego pobierania.

Zapraszam na naszą nową stronę internetową oraz forum: PootisBard.eu

Najpierw obecność na serwerze (:

Rozwścieczonych 12 latków? Mutuję, jeżelie jestem na serwerze. Jestem online bardzo często, ale nie na serwerze. Jeżeli jesteś chętny to możesz kandydować na administratora i dam okres próbny, jeżeli się sprawdzisz zostaniesz na stałe.

MVM było czysto dla celów 4fun I tak, świeci pustkami :( Nie mam czasu tego rozkręcać - praca. Mapy napiszę tutaj, to nie tajemnica: trade_Appleloosa_v2 mlp_dj_pon3s_club_safev2 mlp_hearths_warming_cabinv2 cp_canterlot_wg_b2 cp_pony_fortress_rc3 koth_appleacres_b3 dm_ponyville_hospital_b4 mlp_appleloosa_trainv2 discords_canterlot_b8 cp_lunas_castle_b4 dm_pony_sweetandelite koth_ponyville_b4 cp_pony_fortress_rc3

Już jest wystarczająco dźwięków, a mod odgazm jest wgrany (na serię zabójstw). Później zostanie włączona rotacja i więcej mapek mlp (są już przygotowane). Ktoś udostępnił moda na alienmodders i valve zablokowało efekt czapek, zostały tylko efekty broni (które są słabe). Są równe szanse dla nowego i starego gracza czyli "rtd", losujesz krytyki, naprowadzające pociski, noclip itd. ale również złe rzeczy :> Odpowiedź taka sama jak powyżej. Grupa Steam jak na ten moment: Pootis Bard Polska Mod, w przypływie weny rozdaję wszystkim saxxy do czasu śmierci.

Jest na to rada, gdy pobranie zostało przerwane lub zawieszone w niewłaściwym momencie. Wejdź do katalogów steam: \Steam\steamapps\common\Team Fortress 2\tf\download\maps\trade_Appleloosa_v2.bsp I usuń oraz po ponownym połączeniu pobierzesz ją na nowo.

Próbujemy wyrobić sobie stałych graczy, tak więc zapraszam serdecznie I tak chętnie przyjmę propozycje na temat serwera - PW. Screeny z dzisiejszej zabawy:

Jeżeli serwer będzie na tyle popularny to społeczność zadecyduje, nie wszyscy lubią FF2. Na ten moment nie mogę nic więcej powiedzieć o trybach, ale nie mówię nie:)

Tryb można to nazwać deathmatch Czyste latanie po dość sporej mapce i ciekawe rozmowy + dźwięki z saysounds. Zapraszam Zapraszam również do grupy (przyszłe eventy i konkursy): http://steamcommunity.com/gid/103582791434408312

Witam serdecznie wszystkich i każdego z osobna! Mam przyjemność przedstawić wam całkiem nowy serwer dla Bronies i Pegasisters. Jego adres znajdziecie tutaj: 91.234.217.6:27058 Co można znaleźć na tym serwerze? Oto lista: * Mapy MLP (Appleloosa_Trade, DJ PON3S CLUB itd.) * Masa dźwięków (!soundlist) z produkcji Hasbro oraz nie tylko * Darmowy JetPack (bind "klawisz" +sm_jetpack) * Bądź robotem (!robot) * Frag Radio (!radio) * Ochrona przed spawnkillem * Natychmiastowy respawn * Trade Chat * Ponyspensers (!poni) * Widok 3 osoby (!tp oraz !fp) Oraz wiele innych, jeżeli poprosisz admina. Ten serwer potrzebuje CIEBIE, serdecznie zapraszam!