Content Count

24

Joined

Last visited
Community Reputation
1
Neutral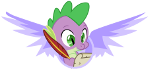 About No0bHejterEver
Rank

Zbędny Śmieć Tego Forum

Kontakt
Strona www
Yahoo
Jabber
Skype
Gadu-Gadu
Informacje profilowe
Gender
Miasto
Ulubiona postać
nic co bys zrobil gdyby nie byloby wakacji?

nic, bym sie z nim przywitaj, porozmawial itp co bys zrobil gdyby yyyy celestia ma takie plany jak hitler?

mane 6 ? co masz na mysli!? jakis manasow czy co? prawdopodobnie im bym powiedzial dziendobry co bys zrobil gdybys obudzil sie w jakims domu ktory john kramer daje ci pada i mowi : i want to play a game?

jakie ? "mądruś? ma 0 puknow ostrzezen

nie masz lodówkę w swoim pokoju?

Bo bym nie umiałbym grać na kompie i na konsoli co bys zrobil gdybys mial sie obudzic w jakims łozku w jakims dziwnym miejscu, odwracasz sie i widzisz przed soba molestie ktora jest razem z toba w lozku?

co bys zrobil gdyby kuce by zaatakowaly ziemie zamieniajac innych w kuce a potem gdy was zabieraja do nich to wysadzaja ziemie?

bym ważył 150kg co byś zrobił gdybyś ważył 150kg?