Content Count

192

Joined

Last visited
Community Reputation
11
Neutral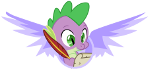 About Gorgon
Rank

Nadaktywny pocieszacz


Birthday

01/19/2001
Informacje profilowe
Gender
Miasto

Zatęchła, zadłużona dziura o nazwie Sulejówek

Ulubiona postać

MLP
Ginger snap
Vinyl scratch
Wielka i potężna Trixie
Pinkie pie
Zecora
Silver spoon
Fluffle puff
Babs Seed
Snowdrop
Ginger snap
Discord
Lyra Heartstrings
Snips i Snails
Wspominałem już coś o Ginger snap?

Danganronpa
Monokuma
Fujisaki Chichiro
Genosider Sho
Asahina
Kirigiri

Black rock shooter
Yomi Takanashi ( a co się z tym wiąże również Dead Master)
Kagari Izuriha ( Chariot)
Arata Kohata
Jest zaje ście, leci mi krew, ale i tak zaje ście.

Oczywiście, że nasz Kruk już-nie-avatar-najpotężniejszej.

Cassidy replied to topic's Gorgon in Archiwum

Lissi ( ha! wciąż pamiętam jej pierwszy nick).

I przez to ich konta zostały usunięte? Z jednego błahego powodu?

Ja również pytam z ciekawości. Kim jest zagadkowa grupa Heterycy ?

O, świeża krew. Czas cię trochę pomęczyć! Gdybyś była stolikiem, z jakiego drewna byłabyś zrobiona, w jakim kraju, województwie i mieście byś się znajdowała, w ilodzietnej rodzinie, odpowiedź uzasadnij. Co cię tu przywiało? Już cię uwielbiam A, no i witaj! Powodzenia i jak najmniej punktów karych. No i oczywiście frajdy.

Pieniądze; cała góra pieniędzy

Włoch... Skandynawio, i jak się podoba wianek?

Mam fazę na Saurona. Fire is so awesome!