Content Count

5

Joined

Last visited
Community Reputation
0
Neutral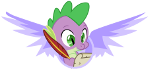 About McTwister
Rank

Źrebaczek


Birthday

07/22/1997
Informacje profilowe
Gender
Miasto
Zainteresowania

Sporty , gry komputerowe (Amnesia, LOL , GTA itp)

Ulubiona postać

Ciężko wybrać ale jeśli już bym musiał to Rainbow Dash! ona jest po prosu niesamowita
Zapraszam na mój kanał na YouTube http://www.youtube.com/channel/UC7W9fEEJ4kq1wTt-OXlFMMA

nie to nie problem z internetem ale jak mówicie zapytam zawodowców na stronie WOT

Jestem tu nowy ale gram i łapię Huga

Zgodzę się z Geraltem ,ksiądz to też przecież człowiek ,znam paru księży i dał bym rękę że żaden z nich by tak nie powiedział ,ale bywają właśnie tacy którzy się po prostu nudzą i wygadują różne rzeczy ,a media po prostu powtarzają plotki .Gdyby wiedzieli jak dużo nas jest to by chyba zaniemówili.

Ulberk wiem że można na pewno trochę błędów tam znaleźć ale nie przyszło mi inne słowo do głowy oraz chciałem wyrazić mój zachwyt nad tym ale masz racje i dzięki za poprawienie

Hello everypony nazywam się Damian mam 16 lat jestem z Piaseczna koło Warszawy. moje zainteresowania to ogólnie wszystkie sporty ale najbardziej koszykówka którą trenuje już można powiedzieć zawodowo ,plus do tego lubię grać na kompie w np Amnesie lub w LOLa.jestem jeszcze wiernym widzem THE WALKING DEATH ale najbardziej jak pewnie każdy tutaj kocham MY LITTLE PONY !!! lubię z tego wszystkiego poczynając na serialu po fanfiki i Soundtracki ,jednym słowem podoba mi się co MLP przekazuje do każdego widza od dzieci aż do dorosłych i ta bezbłędna animacja ,dobra kończę po prostu jestem niezwykle zadowolony że mogę podzielić się moimi opiniami z innymi Bronies

Cześć ja bym mógł się dołączyć, bo zamierzam ściągnąć tą grę tylko pytanie czy byście mi pozwolili dołączyć do waszego Teamu?