 Content Count

961

Joined

Last visited

Days Won

31
Community Reputation
1839
Canterlocki Skryba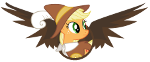 Recent Profile Visitors
The recent visitors block is disabled and is not being shown to other users.
Mały upgrade mojej karty dźwiękowej Audiotrak Prodigy Cube Black: Na miejsce stockowego opampa LME poszedł MUSES8820; Dźwięk stał się grzeczniejszy zwłaszcza w górnym paśmie, bardziej miękka średnica i przybyło basu. Na dniach przyjdzie mi MUSES02 wtedy zobaczymy.

wcale nie mam na imię Aloy, musiałeś mnie z kimś pomylić

Kapitan Jawor replied to topic's Killer Poke in Gry i zabawy

dwie rolki folii UV do produkcji prototypów PCB z Chin! (szły niecałe 3 tygodnie)

Bolivia theme z filmu Scarface w wersji SouthParkowej

Kapitan Jawor replied to topic's Killer Poke in Gry i zabawy

Sterownik klawiatury do urządzeń: - komunikuje się z master uC przez TWI (oczekujące lub wyzwalane przerwaniem); - obsługa do 80 klawiszy; - hardware'owy debouncing; - czas skanowania zależny od ilości zadeklarowanych klawiszy (max ok 50ms); - blokada jednoczesnej rejestracji dwóch lub więcej klawiszy; - 460B programu 4B RAM, max wielkość stosu 14B; Prototyp połączeń elektrycznych na breadbordzie:

Jestem w swoim żywiole; oprogramowuję sterownik do mojego zasilacza labo - aktualnie koduję elementy interfejsu klawiatury i ogólnie logikę sterowania. Przede mną jeszcze magistrala danych przetworników i najciekawsze: układ pamięci FRAM - całe 32k x 8bit - do zapisywania i odczytywania presetów ustawień, do akwizycji danych podczas pracy wraz ze znacznikiem czasowym oraz tworzenia punktów kluczowych/watchdog'ów - coś jak w zasilaczach arbitralnych i programowalnych

Moje ostre spojrzenie tnie chleb na kromki, a twój wzrok niech zgadnę: Not great not terrible?

NIEEEEE! znam jedynie j. ojczysty (który i tak się nie liczy) angielski i a little pa ruski Jeźdzłeś kiedyś amerykańskim Muscle Carem?

tak: informatyka, elektronika, mechanika, historia, muzyka, druk 3D w technologii FDM i SLA, mikrokontrolery jak na razie 8 bitowe Posiadasz fenka?

duuuże wielkie poduszysko 3DFX czy NVIDIA?