Community Reputation
1,816
Canterlocki Skryba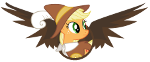 37 Followers
Skończyłem okiełznywać wyświetlacz graficzny na tym c******m sterowniku UCi6963

Mordowałem się z wyświetlaczem graficznym DEM240128C1-SBHPWN na sterowniku UCi6963 - i guzik zdziałałem

Starlight Sparkle replied to topic's martwe_konto_1 in Zabawy

skrytka to mało powiedziane, mam sejf posiadasz golfa w gazie?

kurtka wężownica czy boiler elektryczny?

tme i komputronik - oba lubię bardzo Ulubiony kuc ze starego mlp

pies Korea Południowa czy Japonia?

nie masz może takie krzesło które zazwyczaj pokryte jest stertą ubrań?

taaak, taką małą masz w domu klimatyzację?