Content Count

81

Joined

Last visited
Community Reputation
21
Neutral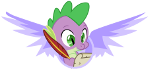 About Hurric4nePL
Rank

KUcMuzyczny


Birthday

04/04/1996
Informacje profilowe
Gender
Miasto
Zainteresowania

Sporty, E-Sporty, Strzelectwo, Jazda na rowerze, Historia

Ulubiona postać
Jedynie co powinni zmienić to zmniejszyć obrażenia obszarowe i wszystko

Jak chcesz Sosna jakieś tipy od wdowy to zapraszam mogę cię nauczyć kilku rzeczy Ja w 5 sezonie będę grać tylko Widow<3/Żołnierz/Reaper/Diva/Orisa/Winston/Ana/Zen W tym sezonie grałem sobie Zaryą i Luciem i mam na nich win rate <30 % ;_; gdzie wdowa/76/ripur 60%+

Witam po długiej przerwie Kto miał takie szczęście jak ja ? No ale na koniec końców skończyło się na 3100+ Drop ze skrzynek przeciętny, dropi mi to czego nie chciałem czyli: bastion, mei, taniec do gengu i 76 :( No dobra pijany taniec do 76 jeszcze ujdzie No i oczywiście filmik A jakie są wasze plany na przyszły sezon ? Ja już wiem jakimi postaciami będę grać a jakie rzucę w nie pamięć, też tak macie?

<333333333333333333333333

Na ~3000 grając Luciem miałem brązowy dmg więc to nie od rangi zależy tylko od ludzi.

A jakie są to okoliczności, jeśli możesz mi to wytłumaczyć, chociaż tak ogólnie "Widow jest bardzo sytuacyjna" - to jak mówienie że genji nadaje się tylko wtedy kiedy jest zarya w teamie. No ja wiem, jak wyciągam 2 healerów i 1 dps'a już po przejęciu punktu ,a mój team ich nie zatakuje bo przecież tarcza reina jest OGROMNA no to ... wiadomo wdowa "useless, change etc" bo przecież muszę wybijać cały team aby moja drużyna tylko na gotowe wchodziła. Uwierz mi były nawet takie sytuacje gdzie walczymy 2 vs 4, zabiłem 2 tanki i dp'sa a Reinhard uciekał od Zeniaty ( rein miał ~50% hp) Od razu mówię nie uważam się za boga tej gry czy boga Widow ale denerwuje mnie postawa ludzi względem niej. btw Ile masz godzin Wdową że masz takie mniemanie o niej ?

To ja też się wypowiem o tych meczach klasyfikacyjnych ... też nie wiem po co to jest Miałem ~2800 , Dało mi ~2400 bo grałem #TalonTeam i wygrałem tylko 3 , bo jak ŁOPIE WIDOŁ po 40 fragów i 15 dmg+ to tak jak większość z tego forum, uważa widow za trola. Potem trafiałem na normalnych ludzi i poszło gładko, że za każdą wygraną dostawałem po 60pk+ i witamy z powrotem w ~2800

Niestety nie trafiłeś ;> BF Player Ech ... rozumiem że mam ustawić to większe ok Ciekawe jak by wyglądało zestawienie ludzi z forum wraz z ich rangami

Ok, fakt ale po prostu te postacie mnie najbardziej irytują ;X No niech Ci będzie ... dobra podoba mi się ale i tak tych postaci nie znoszę największe łaki

To ja już wszystko wiem XD, Nic już więcej nie pisz ! A ja ich nie lubię i tyle każdy ma swoje zdanie Jedyne co mi się podoba to film animowany

Typowy gracz który nie lubi Widow, trudno się zdobywa objectivy 6 vs 6 .

Proszę Cię przecież to nieporozumienie a nie ciekawe lore, Nie opowiadaj o swojej grze tą postacią 1 v 1 ?

Mam nadzieje, że braci Shimada spotka przykra niespodzianka i znikną z Overka No niestety taka prawda Tak Tak

Hurric4nePL

changed their profile photo

No albo złota broń, to dopiero wielki skok w personalizacji.