 I Dąbrowski Ponymeet Zapoznawczy
Śląskie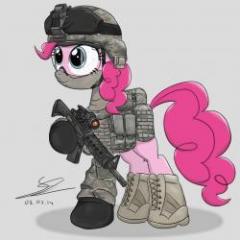 Event details

Siemka!


Razem z @zajaximusem organizujemy takie skromnego meeta. Odbędzie się on w Dąbrowie Górniczej w samym Centrum. >>Mapa<<.
Nie będzie to nic spektakularnego, ponieważ jest to nasza pierwsza inicjatywa tego rodzaju, ale mimo to jest to świetna okazja do spotkania się.
Głównym celem tego spotkania jest zaprezentowanie wam naszego skromnego miasta oraz wspólna świetna zabawa.
Spotykamy się pod Pałacem Kultury Zagłębia o godzinie 12:00
Ten kto będzie niech po prostu napisze w komentarzach abyśmy mogli się przygotować na wasze powitanie. A przede wszystkim żebyśmy wiedzieli jak Was rozpoznać.
Zapraszamy serdecznie!

#PonymeetNaSzybko
User Feedback
There are no reviews to display.