Content Count

23

Joined

Last visited
Community Reputation
7
Neutral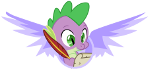 About Secular Haze
Rank

Defender of the Faith


Birthday

February 8
Informacje profilowe
Gender
Zainteresowania

Historia, muzyka, dobry film czy książka, zjawiska paranormalne...i inne.
Powerwolf nie jest kapelą, którą zainteresowany byłem wcześniej. Teraz, po wysłuchaniu singla, nie zmieniły się moje przekonania co do tej kapeli. Utwór to dość typowy power metal, który niestety mnie nie przekonuje. Ci goście mają klawisze, które można świetnie wykorzystać, niestety tutaj brzmią fatalnie. Solówka gitarowa jest dość dobra, jednakże całość brzmi słabo. Wokal też nie roztopił mi serca. Kojarzy mi się z Sabatonem, którego również nie trawię. Dla mnie "Army of the Night" zasługuje na 2/10. Accept to niemiecki zespół grający heavy metal. Po latach przerwy wrócili do świata muzyki w 2010 roku, z nowym wokalistą i albumem "Blood of the Nations". "Teutonic Terror" promował wyżej wymienioną płytę i bardzo szybko stał się niesamowicie popularnym utworem. Lubię ten numer za taki żołnierski klimat i świetny refren, żałuję że nie było mnie na koncercie w Fabryce.

Wujekstaszek replied to topic's Secular Haze in Projekty

Opcja numer 1 wydaje się być najlepsza.

Witam Piszesz, że XIX wiek też Cię interesuje. Lubisz wojnę secesyjną? Jaki album Slayera najbardziej Ci przypadł do gustu?

No ja Ci nic nie poradzę na to, że kilkukrotnie spotkałem się z takim określeniem. Sam ich nie słucham, nigdy nie odczuwałem takiej potrzeby.

Jako mieszankę metalu i disco polo czasem określa się Braci Figo Fagot.

"A może by tak teraz Chopina?"

Dead Radio Man replied to topic's Secular Haze in Gry i zabawy

Nie zaskoczyło mnie: http://www.metalsucks.net/wp-content/uploads/2012/12/Ghost-Secular-Haze.jpg

"Nawet kawy się pan nie napije?"

FlutterFan replied to topic's Secular Haze in Off-topic

XANAXTHOUS replied to topic's Secular Haze in Muzyka

Five Finger Death Punch to co prawda dość nowoczesne granie, ale mi nawet pasuje. A tego numeru ostatnio bardzo często słucham.

Ten uczuć, kiedy osoba, której głos odmienił Twoje życie nocuje w hotelu obok, ale Ty o tym nie wiesz :/

A o to bym się akurat nie martwił. Ona na pewno zdążyła już sobie wyrobić dobrą opinię wśród tamtejszych i stała się ważną częścią tej dziewczyńskiej paczki. Teraz będą musiały oswoić Twalota z zewnątrz, który pod koniec filmu zostanie ich kumpelą, a magia przyjaźni wygra...jak zwykle.

Myślałem, że następny film pełnometrażowy dopiero w 2017, a tu niespodzianka...Fajnie, że nie będzie w nim kucy z Equestrii. Jeśli będzie na co najmniej tym samym poziomie, co ostatni, będę zadowolony. Widzę, że Sunset skończyła się na "Rainbow Rocks" Przynajmniej pod względem wyglądu.

Arceus replied to topic's Secular Haze in Dom Chaosu

...biedak uszkodził sobie kręgosłup, co spowodowało...