Content Count

9

Joined

Last visited
Community Reputation
0
Neutral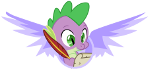 About Kuba1711
Rank

Windowsiarz


Birthday

11/17/2005
Informacje profilowe
Gender
Miasto
Zainteresowania

Komputery i systemy operacyjne

Ulubiona postać
Do Ryś Raindrops: 1. Lubię od czasu do czasu coś przeczytać np. jakieś bajki. 2. Science/Fiction i podobne takie. P.S Też lubię oglądać bajki często 3. Rainbow dash 4. Discord ------------------------------------------------------------------------------------------- Do Pepeh: 1. Całkiem, lubię Fluttershy 2. Taki sobie 3. Nie grałem jeszcze

Do Rex *Monster* Crusader: 1. Tak bardzo Dubstep i Brostep a do ulubuionej należą ta: ta: i ta:

Do Chiken: Minecraft, Assassin's creed (grałem dawno temu), Need for speed (też dawno temu).

W tej zabawie chodzi o to, jak napisał/a Triste Cordis Mówcie mi Conchita Wurst (muszę tylko przestać się golić) Triste

Do Arkadiusz Fuks: 1.Neutralny 2.Chyba tak 3.Bo 1/3 to dokładnie 3.333...

Zgadzały w sensie nazwą się upodabniały.

Cześć! Wymyśliłem taką zabawę w planety. Ja piszę nazwę planety, gwiazdy lub innego obiektu kosmosu, a wy ten obiekt zmieniacie na jakiś inny tak, aby się zgadzały. Zaczynam: Jowisz Powodzenia!

Do Phoenix13: Tak, lubię jeszcze jazdy na rowerze Do Cassidy: 1. Nigdy nie grałem w FNAF, ja zwykle programuję czy takie. 2. Nie znam takiego czegoś jak BH6 3. Bardzo, oglądałem HTTYD 2 w kinie, a inne na telewizorze ale teraz nie ma tak często i raczej sobie nie pooglądam Do KamilPL 94: 1.Tak lubię jej śmieszne rzeczy co zrobi. 2. Królowa podmieńców 3. Celestia 4. Jako Alikorn, bo ma skrzydła 5. Nie

Cześć! Mam na imię Kuba, i lubię grać na komputerze. Mam 9 lat a rejestrację zaproponował mi Szczerbatek100. Oglądanie MLP zacząłem już kiedyś. Kiedyś tego nie chciałem nawet lubić, ale dzięki różnym materiałom zacząłem to lubić. Cieszę się, że tu jestem. Myślę, że będę tu jak najdłużej, oraz będę się jak najlepiej bawić. Dzięki za czytanie i do widzenia na innych stronach forum.