Content Count

16

Joined

Last visited
Community Reputation
14
Neutral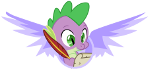 About Cowiek Maupa
Rank

Największy zbrodniarz wojenny


Birthday

09/11/2000
nosze hełm bo pod hełmem jestem rudy.

Genialne bym rzekł,jedyne co mi się w nich nie podoba to te znaczki na twarzach.

@falconekA czy twoja Lyra też ma dziurę pod ogonem tak jak to kiedyś w internecie widziałem?

Ale ty jesteś chyba kobietą więc fluttershy? em no w sumie nie jest to wcale dziwniejsze od tego że piętnastolatek zauroczył się w Rarity zresztą całkiem niezły piętnastolatek.

Cześć chciałem się was spytać czy macie swoje waifu z MLP albo z EG. Ja takową posiadam jest nią Rarity i chciałem sie was spytać czy wy też macie kogoś takiego czy tylko ja jestem taki cóż....dziwny.

Po mojej lewej stronie wisi wiatrówka kim będę? myśliwym?

A ignorując na chwile legginsy,czy ktoś wie gdzie dostać takie podusie? Pytam z czystej ciekawości nie żebym chciał takie kupić (hehe)

Wracając do leginsów chyba sobie nawet je kupię tylko ciężko będzie z rozmiarem, gdzie na moim męskim i doskonale zbudowanym ciele będę je nosił? na głowie?

Cowiek Maupa

changed their profile photo

@SmutnyBardzo nie w temacie gdzie kupujesz takie koszulki:D

Cowiek Maupa replied to topic's Cowiek Maupa in Na start...

@Simplistic InventionDzięki.

@Człowiek pracującyCzłowiek oglądający My little pony jest w stanie wgnieść cię w asfalt i z chęcią bym to teraz zrobił.