Content Count

4

Joined

Last visited
Community Reputation
1
Neutral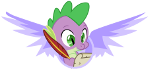 Recent Profile Visitors
The recent visitors block is disabled and is not being shown to other users.
Hej mój ulubiony kuc jak widać na picu to Fs, kolor żółty, brony zostałem przez małą siostrę i minimini, jestem Adam i z ch**ami nie gadam :D, słucham każdej, ale najczęściej dupstepu oraz fandomu z mlp i halo, fandom lubie gdyż ponieważ z samego serialu nie można poznać całego "świata przedstawionego", nie wiem co to ff ani fale grawitacyjne, ale jeśli chodzi o telekinezę to 100% approved, jestem wegetarianinem, ale kapustę z bigosu lubie, na steamie gram w wrframe, ditrybomb, cs, tf 2, smite i unturdead, wszędzie nazywam się rocklemon93617, więc macie jak mnie znajeźć na Steamie, a na facebooku Adam Matan (ten sam pic, tylko flaga francji i miecz świetlny) ps: z programowaniem stoje na poziomie hello world, bo mam teraz urwanie głowy w szkole, ale zamierzam za niedługo wrócić do programowania, więc do gier to jeszcze trochę

very good English my friend, ale thx na przyszłość się poprawie

Witam. Jestem tu nowy (jak widać) i chciałym znaleźć kilku znajomych, nie koniecznie tylko na tej stronie Cóż mogę o sobie powiedzieć? Interesuje mnie wszystko( opróczks. Natanka :D), a zwłaszcza mlp i seria gier halo. Oczywiście gram też na steamie. Jeśli chodzi o twórczość to uczę się programowania i zastanawiam na fanfikiem, więc może rusze w końcu 4 litery i zrobie coś żebydać komuś jeszcze jeden przedmiot hatów. No więc jeśli ktoś ma domnie jakieś pytania lub chce mnie dodać do znajomych na tej lub innej platformie to piszcie. Ps. I tak wiem, że nikt nawet na to nie popatrzy

rocklemon93617

changed their profile photo

Czesc! Wiem ze slyszales to juz z milon razy, aly twoja ksiazka jest moja ulubiona i nie moge doczekac sie sequelae, bo mi az zal jej konczyc. Wiec mam pytanie czy czesc droga jest juz wdrodze?