Content count

7

Joined

Last visited
Community Reputation
56
Bardzo dobra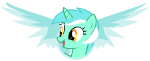 About Hussarya33
Rank

Źrebaczek


Birthday

11/06/1996
Informacje profilowe
Gender
Zainteresowania

Motoryzacja, militaria, historia, sci-fi

Ulubiona postać
- Tak - odparł Silver. - Co się dzieje?

Wchodzi twierdzenie do baru i zamawia drinka. - A dowodzik jest? - pyta barman. - Nie trzeba, jestem aksjomatem.

Wchodzi całka oznaczona do pociągu, a to nie jej przedział.

- Nie wiem, wziął i zniknął, nie zdążyłem się praktycznie o nic zapytać... - odparł w myślach. Stał już w miejscu do wymarszu szukając jakiegoś znajomego pyszczka.

Silver chwilę stał i patrzył, co się dzieje. Nie miał tutaj domu, wszystko, co wziął, miał przy sobie. - Light, Holi, kucyki ziemne przenoszą się gdzieś, jeszcze nie wiem, gdzie, iść z nimi? I co u Was? - powiedział w myślach.

Pójdziemy do księgarni? Plose

Naprzód!!! UUURRRAAAAA!!!

- Chętnie, zostaję na razie tutaj, więc pewne się jeszcze spotkamy - odpowiedział Silver. - A co to za staż?

Silver w myślach - Dobrze Holi, połączone. Wiem, muszę coś ze sobą zrobić... - Zwiedzam tak, a Ty czym się zajmujesz? - powiedział Busmy.

- Nie, ja też się strasznie zamyśliłem... I tak, nie jestem stąd, właśnie przyjechałem - podał nieznajomemu kucykowi kopyto. - Jestem Silver - powiedział, a w myślach od razu zaczął nadawać - Spotkałem nieznajomego, Holi, Light, pomóżcie.

Silver rozglądał się po mieście szukając sposobu, jak wykonać swoje zadanie... A dowiedzenie się czegoś przez tak nieśmiałego kucyka nie jest tak proste... Z rozmyślań jednak wyrwało go uderzenie w innego kucyka - Upss... Najmocniej przepraszam, zamyśliłem się...

- Ja też już jestem na miejscu - dodał w myślach Silver wchodząc do miasta kucyków ziemnych.

- Raz, dwa, raz, dwa, jak mnie słychać? -Silver postanowił to przetestować.

Silver nie tracąc czasu ruszył w drogę.