Community Reputation
7
Neutral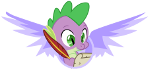 About Arachik
Rank

Chase down an empty street. Blindly snap the broken beats.


Birthday

October 30
Informacje profilowe
Gender
Miasto
Zainteresowania

Ogólnie zainteresowanie jest w tej polskiej polityce, zawsze coś nowego i nie związanego z Polską

Ulubiona postać

Wszystkich! Ma nie być takiej rzeczy w fandomie, że jedną postać się lubi, a inne nie!
"Słuchaj mnie, bo ja żyję dłużej na tym świecie" Sąsiad ma super argumenty swojej racji dla żony/dzieciaka

Poproszę Edit: Na dole też magicznie zaczęli brać tytuł z cytatów

Kina zapchane nastolatkami, natrzepią kasy tym Greyem!

Arcybiskup z Canterbury replied to topic's Arachik in Organizacja

Jeśli to odejście nadejdzie to pa pa. Wspominam te czasy jak mieliśmy na PW swój "stos" ! Ale zostań na forum, nawet dla takich rzeczy.

Proszę o Pixel Piracy, z góry dzięki!

Kuracyja replied to topic's Arachik in Strategie

No cóż, kto pyta nie błądzi! Mianowicie mam EU3 i zbyt często spotykałem się z sytuacją, że miałem prowincję narodową. Jak ją przyłączyć do państwa, mianowicie tylko bez wojny?

Proszę o Gorky 17. Ciekawe czy pójdzie na Win 8?

Poproszę o Metro 2033. Z chęcią przygarnę.

Uff, Zona omal nie odebrała mi życia. Bynajmniej chodzenie w tym miejscu zasługuje na nagrodę Darwina. Wypijam 250 ml wody i szukam czy wokół nie taczają się jakieś artefakty, a także sprawdzam śrubką Spalacz przy wejściu.