Content Count

78

Joined

Last visited

Days Won

1
Community Reputation
13
Neutral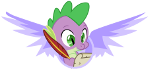 16 Followers
About Daniel_
Rank

Ganiający za Clockie


Birthday

01/20/1995
Informacje profilowe
Gender
Miasto
Zainteresowania

TF2, Wnerwianie ludzi, filozofia, bieganie wszędzie gdzie się da, czytanie, strzelanie, podróżowanie.

Ulubiona postać

Clockie
Princess Luna
Trixie
Rarity
Recent Profile Visitors
The recent visitors block is disabled and is not being shown to other users.
Clockie pamięta o waszych pytaniach i odpowie na nie przy najbliższej sposobności. Wiecie koniec semestru, masa poprawek... Nie mam czasu robić obrazków do odpowiedzi. Może w środę dam radę. Przepraszam za opóźnienie

Nie do końca wiem o co ci chodzi . Ale postaram się wyjaśnić, żołnierz znalazł się w Manehattanie przez przypadek... Zabrał z stamtąd malutką Clockie i uciekł, z powrotem do świata Tf2. Nie pytaj jak, bo to miało być raczej coś na miarę streszczenia a nie pełnego Fanfica . I szczerze nie myślałem nad tym tak dokładnie. Aktualnie jestem zajęty wymyślaniem Clockie całkiem nowej historii, na potrzeby Roleplay i nie specjalnie chce mi się tworzyć tą historię od podstaw.. W Equestrii dzieją się dziwne rzeczy czyż nie?

Trixie wiedziała że może nie wygrać z Fluttershy na spojrzenia, więc szybko zamknęła ją w mrocznej iluzji. Wszystkie kucyki, zwierzaki i inne stworzenia zmieniły się w przerażające cienie, a wszystko oplotła czerwień i mrok. Wystraszona na śmierć Fluttershy uciekała przed siebie, ale gdzie tylko się ruszyła, napotykała coraz to nowe mary. Nie wiedząc że otaczają ja przyjaciele, zaczęła krzyczeć i płakać ze strachu. Mimo próśb i biadolenia klaczy, cienie nadal zbliżały się do niej. Widok wszystkich straszliwości jakie ujrzała przerósł ją, serce płochliwej klaczy nie wytrzymało i ucichło na wieki.

I ja i ona jesteśmy zmęczeni, więc proszę o wyrozumiałość i cierpliwość.

Wybaczcie mi że czasem odpowiedź długo trwa. Ale zrobienie odpowiedniego obrazka zajmuje mi sporo czasu.

No w końcu się wziął za siebie! Tak trzymaj żołnierzu! Powodzenia na forum

Robię za pośrednika od Clockie... A oto pytania od niej: 1. Co robisz w wolne wieczory? 2. Masz dużo przyjaciół? 3. Lubisz ciszę i spokój czy raczej hałas i dobrą zabawę?

Churchille replied to topic's Daniel_ in Zapytaj

1. Czego lub kogo się boisz? 2. Muffinki czy babeczki?