Content Count

127

Joined

Last visited
Community Reputation
189
Great and Powerful Reputation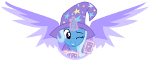 15 Followers
About swinkipinki
Rank

psycholog anakina skywalkera


Birthday

02/08/1995
Informacje profilowe
Gender
Miasto
Zainteresowania

książki, psychologia, francuska kinematografia, kuchnia molekularna, moda i szycie, alkohol
W wielkim skrócie.
Lubię ludzi, ale im nie ufam.
Lubię alkohol ale mu nie ufam.
Lubię filmy i książki ale im nie ufam.
Lubię wszystko po trochu.
Lubię siebie.
Lubię biegać na boso po lesie pokrytym igłami i szyszkami.
Lubię wodę i naturę, kwiaty, drzewa, zwierzęta i ufam im bezgranicznie.
Lublin!- wzywam was!

 

Wczoraj spotkała mnie pewna sytuacja, idąc Krakowskim Przedmieściem spotkałam Panią ok 50-60 lat sprzedającą czosnek. 
Coś mnie podkusiło, żeby ten czosnek kupić (i tak dużo go używam) nie chciałam reszty i wtedy kobieta się popłakała i zaczęła mi opowiadać o swoich problemach. Nie ma pieniędzy, siostra chora na raka, nie ma nikogo innego... 
Dlatego proszę każdego, kto będzie miał okazję obok przechodzić. Kupcie od niej chociaż główkę czosnku, to tylko 1zł a dla niej to bardzo dużo! 
Kobieta ta stoi między kioskiem a żabką przy sądzie.

 

7

2

Wszystkiego najlepszego, zdrowia, szczęścia i spełnienia marzeń .

 

3

Tak Strzelałeś z procy jak byłeś mały?

Wszystkiego najlepszego Szanownej Koleżance 

1

1

To ja też życzę wszystkiego najlepszego!

1

1

@Jakubas18dziękuję 

Starlight Sparkle replied to topic's swinkipinki in Zabawy

Nie, jakoś nieczęsto ich używam Wolę Masz plany na weekend?

Nie ;_; oficjalnie mój organizm produkuje za mało serotoniny Driftujesz zimą na parkingu pod marketem?

Zimno 

imieniny cacanki a głupiemu radość

Miałam w orange więc wiem co to życie bez internetu (był okres że nie działał 2 tygodnie i nic nie pomagało) Chciałbyś pojechać zimą na ciepłą wyspę?

nie... Ale żałuję, że wiele razy nie zrobiłam/nie powiedziałam czegoś bo jestem dobrze wychowana (powiedzmy) Bierzesz zimowe witaminki?

tak Widziałeś kiedyś bez koszulki kogoś, kogo nie powinieneś zobaczyć?