Content Count

9

Joined

Last visited
Community Reputation
1
Neutral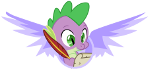 14 Followers
About GreenScratch
Rank

Carpe diem


Birthday

June 28
Informacje profilowe
Gender
Zainteresowania

- MLP:FIM
- Airsoft
- Militaria
- Podróże
- Motoryzacja
- Turystyka motocyklowa
- Pisarstwo/Literatura

Ulubiona postać
Recent Profile Visitors
The recent visitors block is disabled and is not being shown to other users.
Witam, może mnie nie kojarzycie (no może przynajmniej nie wszyscy ), ale zapewniam, że nie udzielając się, jestem mniej więcej na bieżąco z postami w tym dziale. Piszę dziś tutaj, z drobną sprawą... mianowicie mam na sprzedaż takie coś: http://www.taiwangun.com/chwyt-pistoletowy-do-ak-p-j-2?from=listing&campaign-id=20 Jedynym powodem, dla którego się tego pozbywam (z bólem serca), jest to, że ten chwyt, definitywnie nie pasuje do mojego AK-105 (jest za krótki). I oddam go za 30zł, oczywiście nieużywany... jedynie odpakowany... Pozdrawiam Green. PS.: Eter... szukałem tego zdjęcia kilka godzin , dzięki za pomoc.

https://drive.google.com/folderview?id=0B4cxbtzSDZ_9Ui00aHVOM0o4c2s&usp=sharing Proszę oto reszta zdjęć. Było naprawdę super, dzięki za mile spędzony czas. Do następnego spotkania! Pozdrawiam Green.

1200zł... Bez jednej nerki - da się żyć...

Jak ja marzę o takim hełmie...

Yey! Nie mogę się doczekać dziewiątki...

Parabellum Edge replied to topic's GreenScratch in Mazowieckie

YO! Proszę o dopisanie do listy Scarecrowa i zarezerwowanie mu G3A3.

Parabellum Edge replied to topic's GreenScratch in Mazowieckie

Rezerwuję AK-74N... My precious!

Parabellum Edge replied to topic's GreenScratch in Mazowieckie

Piszę się na to, ale będę w 85%... (Kwestia dojazdu i kursów pociągów, mam około 500 km...) Czyli wszystko puki co wskazuje na "TAK". 1. Wszystkie są w porządku. 2. 3-6 obojętne, ale raczej jak się bawić to się bawić, byle siła była na spotkanie przy czymś "mocniejszym". 3. Jak już przyjadę na ASG, to raczej grzechem było by nie pójść na spotkanie przy... (patrz punkt wyżej) 4. Nie mam pojęcia co o tym sądzić, ale puki jest z kim i co wypić... Jestem za!

To był mój pierwszy meet i oceniam go jak najbardziej pozytywnie, bawiłem się świetnie… Co za tym idzie, również dziękuję organizatorom oraz zgromadzonym, za miło spędzony czas. Pozdrawiam Green

Witam, mam małą sprawę. Mam kumpla w okolicach Wałbrzycha, który potrzebował by transportu albo po prostu bratniej duszy z którą mógł by się wybrać w kierunku Bydgoszczy. Czy jest ktoś w jego okolicy i był by chętny zabrać go ze sobą? I tak przy okazji... Czy ktoś może rusza na meet'a z okolic Gorzowa Wielkopolskiego ? Ostatecznie można było by się zgadać i wyruszyć razem. Ogólnie wyglądało by to mniej więcej tak... Gorzów Wlkp. (Autobus)> Poznań (Spotkać się z kumplem i resztą... O ile ktoś rusza z poznania i na PKP)> Do celu.