Content Count

11

Joined

Last visited
Community Reputation
1
Neutral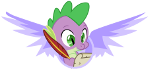 About Her Blossomness
Rank

Jej Wysokość Blossom


Birthday

10/23/2000
Informacje profilowe
Gender
Miasto
Zainteresowania

Muzyka, rysowanie oraz książki :-)

Ulubiona postać

Nightmare Moon. More Luna!!!
1. Change'a 2. Prawdę powiedziawszy dlatego, że Sombra to taka bestia, a moce Chrysalis zawsze mi imponowały. No i to pokonanie Celestii! 3. Tak długo, jak tylko będę mogła, więc nie spodziewajcie się, że zniknę bardzo szybko 4. No pewnie! I w ogóle to dzięki wszystkim za przywitanie

1. Rainbow Dash 2. Luna 3. Luna forever 4. Przewalski's Ponies oraz Glaze 5. Jest spoko. 6. Moja ulubiona zaraz po Lunie. 7. Gitara (ale niestety nie gram) - wiśniowy, złoty i biały - wilk - OCZYWIŚCIE - szczerze mówiąc to nie wiem - kocham, ale wolę pieśce - oczywiście, to taki mały jamnikowaty piesek - wydajesz się fajna :-) - czy ja widzę kogoś w co najmniej 25% podobnego do mnie? ( to przez tą grafikę XD) - kocham! - jak najbardziej. - i tą i tą, zwłaszcza jak jest kolorowa z bitą śmietaną. - nie mogę bez nich żyć

Pomysł na oglądanie wziął się od Fandomowej muzyki oraz mojej przyjaciółki CyanFlight, która stopniowo zaznajamiała mnie z tematem. No i jeszcze os grafik z Luną, która po prostu mnie zaciekawiła i zachwyciła. Myślę, że pasuje do mnie Luna. Pojawiam się żadko, a jak już to robię niezłą rozrubę jak Luna w "Luna Odmieniona" ;-)

Szwecję. I Romano oraz Prusy i Niemcy. A ty?

Ja ogólnie uwielbiam Szwecję XD

Dzięki za przywitanie @WilkU, dzięki za poprawę, jak już pisałam dołączyłam niedawno

DiscorsBass replied to topic's Her Blossomness in Gry i zabawy

Uciąć ogon Pinkie, dodać jajka, cukier, trochę mąki, wszystko rozmieszać i gotowe!

Wg mnie ten czerwony pasek na kapeluszu można by zmienić na kolor pasemka na ogonie.

Witojcie! Tu Her Highness Blossom the Awesome, w skrócie Her Blossomness. Jestem Brony od niedawna, a na forum to ściągnęła mnie moja przyjaciółka CyanFlight. Jestem początkującym otaku i absolutnie UWIELBIAM Hetalię! A więc pytajcie i PASTA!!!