Content Count

138

Joined

Last visited
Community Reputation
455
Wzorowa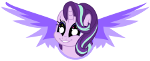 13 Followers
About Danio Doża Venucci
Rank

Bajkopisarz


Birthday

09/16/2000
Informacje profilowe
Gender
Miasto

Klucze (Aby być dokładnym to wieś , dla ułatwienia dodam , że znajduje się blisko Olkusza w województwie Małopolskim.

Zainteresowania

Kredki , mazaki i malunki . Poza rysowaniem czytam książki , okazjonalnie nabazgram dwuzbiegową perspektywę i jakieś kwadraciki do tego.

Ulubiona postać

Canon -Twilight Sparkle(Egghead)
Fandom - Blackjack z Fallout Equestria Project Horizont
Churchille replied to topic's Danio Doża Venucci in Gry i zabawy

Nie jestem pewien zdarza mi się dość często budzić w środku nocy, ale czy to przez koszmary to nie wiem. Czerpiesz radość z wysiłku fizycznego ?

Ooo! Stówy, Ziomuś! 

 

Spóźnione, ale szczere 

1

Jak szczere to nawet nie ważne, że spóźnione.  Ważne, iż jest i nie jest miesiąc po fakcie. 

1

Tak i ciągle cieszę się przy tym szczupłą sylwetką Chodziłeś ostatnio po górach ?

Najlepszego w dniu urodzin!!

Życzy ci twój przyjaciel

Misterspauls

 

 

1

Tak Grałeś kiedyś w kręgle ?