Content Count

122

Joined

Last visited
Community Reputation
64
Bardzo dobra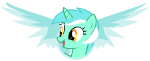 18 Followers
About Rdzeniuch
Rank

Poooonieees!


Birthday

08/02/2000
Kontakt
Strona www
Skype
Discord ID
Informacje profilowe
Gender
Miasto
Zainteresowania

Informatyka - Technologia, Drony, Druk 3D, Fotografia, Programowanie, Muzyka...

Ulubiona postać

 

1

2

1

Popsułem 


3

1

Kupiłem sobie aparat. Co nie oznacza że robię więcej zdjęć. Jestem leń. Pozdrawiam. 1. Widoczek 2. Pajączek 3. Jaszczurka 4. Ciężarówki jak ktoś lubi.

Rdzeniuch

changed their profile photo

Jedna i druga opcja jest równie stratna — Jedyne co różni te opcje to czasowość. Albo przyśpieszy się proces — zrobi forum od nowa, przy czym w sposób kontrolowany "utraci się dane" Albo prędzej czy później forum dupnie i tutaj już bez cudzysłowowa utraci się dane i forum i tak będzie musiało być zrobione od nowa. Opcja pierwsza jest lepsza, mimo że wydaje się dosyć "kontrowersyjna". Tematy zawsze można ręcznie skopiować. Nie koniecznie przez autora... (Tym bardziej że stare forum ma zostać dostępne do odczytu.)

Nie ma możliwości przeniesienia bazy danych użytkowników do nowego forum? Wtedy możnaby było zachować konta a forum byłoby nowe. Z resztą z ponowną rejestracją jest taki problem że będzie można się podszyć pod kogoś rejestrując się na kogoś starą nazwę.

Nic nowego od mnie. Nie chce mi się dupy ruszyć żeby zdjęcia robić. Poza tym telefon umiera bo zimno i nie da się zdjęć robić dużo. ehh. Nadal nie jestem zadowolony z jakości ale to chyba najlepsza jakość jaką mogę wyciągnąć z pod mojego telefonu.

Rok temu Warszawa tak bardzo chciała śniegu, jak spadł to zaraz stopniał, a teraz utrzymuje się tylko że jest piz***ica z mrozem, sól powychodziła, ulice i chodniki białe, dopiero jak zaświeci słońce to lepiej jest.