Content Count

161

Joined

Last visited
Community Reputation
132
Great and Powerful Reputation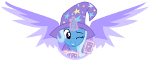 20 Followers
About Jakubas18
Rank

Pegazi Lotnik Wonderboltsów


Birthday

05/22/1999
Kontakt
Strona www
Facebook
Instagram

https://www.instagram.com/jakubas19/
Informacje profilowe
Gender
Zainteresowania

Uwielbiam grać na komputerze, lubię rysować i słuchać muzyki

Ulubiona postać

Applejack, Rainbow Dash, Scootaloo, Trixie, Zecora, Sunset Shimmer, Lyra Heartstrings, Księżniczka Luna, Thorax i Król Sombra
Recent Profile Visitors
The recent visitors block is disabled and is not being shown to other users.
W tym temacie chciałbym was zachęcić do subskrybowania oraz obejrzenia filmów na obu moich kanałów na yt .Główny kanał: Kanał Gacha Life:

FlutterFan replied to topic's Jakubas18 in Off-topic

Tapeta ekranu blokady z tabletu: Tapeta ekranu startowego z tabletu:

Witaj i baw się u nas dobrze!

Witaj i baw się dobrze u nas!

Też mnie to zaciekawiło i myślę że w 9 sezonie zobaczymy prawdopodobnie powrót ich rodziców.

Jeśli ktoś lubi filmową trylogię Władcę Pierścieni oraz Hobbita, to zapraszam do dyskutowania o tej grze właśnie. A tym czasem lecimy! Gra jest z 2006r. która ma wydarzenia podczas filmowej trylogii oraz oferuje nam frakcje sił dobra jak i zła. Jest też dodatek Król Nazguli w którym możemy zagrać nową frakcją zwaną "Angmar" czyli królestwem założonym przez samego przywódcy Nazguli, Czarnoksiężnika z Angmaru. A co do ulubionych frakcji to Isengard oraz właśnie Angmar mam.

Gry na jakie teraz czekam to Elder Scrolls VI i LEGO Star Wars: The Skywalker Saga. Jakby co, to dopiszę kiedyś jeszcze na co będę czekać.

Drejka replied to topic's Jakubas18 in Sezon IX

Na dailymotion albo z yt po przez program DVDvideoSoft Free Studio

Wszystkiego najlepszego z okazji twoich urodzin Cheerful Sparkle!

1

Advilion replied to topic's Jakubas18 in Heroes

Yhm..fajnie że wrzuciłeś i nawet podoba mi się to ale...czy tylko Heroes 3 będzie?

marcinkulaga replied to topic's Jakubas18 in Na start...

Witaj i baw się dobrze na forum!

Nom, extra! Znaczkowa liga do boju!! Apple Bloom: Sweetie Belle: Scootaloo: Miau, miau.