Content Count

14

Joined

Last visited
Community Reputation
3
Neutral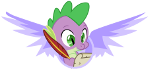 About Jeffy
Rank

Twórca MMT


Birthday

06/16/2002
Informacje profilowe
Gender
Miasto
Zainteresowania
Ulubiona postać
Dobrze, zwracam honor. Postaram się coś od siebie dać jak wrócę z wakacji

Mała sugestia: A może by tak Lunę zamienić miejscami z Celestią? Celestia jest przedstawiona jako nauczycielka, więc wrzesień kojarzący się z rozpoczęciem nauki jest dla niej idealny. Natomiast pażdziernik, który wiele osób skojarzy z Halloween (a dobrze wiemy jak wyglądają obchodzy Nightmare Night w Equestrii ) chyba pasowałby do Luny. A pomysł świetny, postaram się za jakiś czas coś od siebie dołożyć

Jeffy

changed their profile photo

Zdzichów Dwóch replied to topic's Jeffy in Projekty

wow, czemu ja dopiero teraz widzę ten wątek (pewnie dlatego, że prawie w ogóle nie wchodzę na to forum, NIEWAŻNE) Potrzebna jakaś pomoc? Z chęcią bym pomógł, uwielbiam tę grę

Twister replied to topic's Jeffy in Projekty

Czemu nie, spróbować zawsze można Zawsze gdy już zrobisz ten film z zapowiedzią możesz napisać do innych kucowych stron, jak chcesz żeby głosowanie rozeszło się poza forum.

Pokemony. Od dziecka uwielbiam Pokemony. Obejrzałem cały pierwszy sezon i całe Black & White. Oglądałem prawie wszystkie serie (prawda jest taka, że w kwestii anime nie liznąłem nic z regionu Hoenn, czyli mojego ulubionego). Przeszedłem na emulatorze Emerald , Red, Leaf Green i Black. Moim ulubionym Pokemonem jest Alakazam. Jest tak głównie dlatego, że bardzo podoba mi się jego wygląd i miałem z nim mojego jedynego tazosa (który cały czas leży gdzieś w moim domu). A ulubionym typem jest ognisty, dlatego że każdym moim starterem zazwyczaj był Pokemon ognisty i bardzo fajnie się nimi gra

Marcos replied to topic's Jeffy in Zapytaj

Jak to jest znać Twilight w dwóch różnych wcieleniach?

Witajcie Bronies Przychodzę tutaj do was z wyjątkowo ważną sprawą Fandom po woli zaczyna chylić się ku upadkowi () ale można coś na to poradzić Zresztą co ja tu wam będę wypisywał Sami zobaczcie! https://www.youtube.com/watch?v=_sdN59VceXM

https://www.youtube.com/watch?v=cXtqG6C98JE Postanowiliśmy dać ten film na początek. Zdecydowaliśmy z ekipą, że najlepiej pokazać wam jak będą wyglądały teorie. Na sobotę przygotowujemy coś specjalnego, a za tydzień bardziej luźny materiał. Brohoof!

Jeżeli chodzi o ten challenge: Historia z początku jest prawdziwa, a ten film miał zostać opublikowany. Dałem taką nazwę tylko po to, żeby osoby które ogarniają europę nie przyszły na ten film. Nie ogarniałem tej gry, to też robiłem wszystko żeby mało osób na niego wbiło. Gimbusów odstrasza brak montażu a resztę tytuł. Kolejne filmy są normalne.

Spróbuję, może się uda i mi nikt z ekipy nie zabierze

http://orig07.deviantart.net/8e7c/f/2015/172/7/5/wojti_fanart_by_jeffthekilleryt-d8y6ppp.png Coś twórczego, bo mi się nudziło to zrobiłem koledze fanart w pancie, zaraz obok mój avatar XD

Na środę przygotowana jest teoria i sam sądziłem, że ten trailer jest bardzo słaby. Co jak co, ale robienia trailerów to ja nie umiem Ten odcinek wyszedł lepiej, ale najbardziej luźnym materiałem jest materiał sobotni. Bo w teorii nie wypada się wygłupiać, to w filmach tamtego typu można ile chcecie. Co pierwsze mamy publikować? Wolicie film z soboty w środę?

Witajcie, chciałbym zaprosić was na kanał, który istnieje pod nazwą ,,Moje Małe Teorie'' Na kanale tym będą tytułowe teorie, topki i wiele więcej! Macie tutaj link do kanału: https://www.youtube.com/channel/UCxb5TUS4Hu9ek2mMQPKz2Hg I do zwiastunu kanału dla leniwych (tam jest mówione co u nas znajdziecie): https://www.youtube.com/watch?v=ZcB51Pmo9yY Jak kogoś to nie zachwyca () to niech poczeka do środy, bo wtedy będzie pierwszy film Dodam od razu, że filmy będą dwa razy w tygodniu, bo na tym pierwszym odcinku jest, że widzimy się za tydzień. Filmy mogą być dosyć krótkie, to też postanowiliśmy, że będą dwa razy w tygodniu. Żegnam i miłego oglądania naszych filmów

1.Są honorowi 2.Lubię ją. Nie jest u mnie w top 10, ale w top 15 już tak Jest na 12 miejscu

Nie mam żadnego zwierzaka, ale chciałbym mieć szczura. Co do drugiego pytania to Ziemia mogłaby istnieć, przecież nie eksplodowałaby gdyby nie było na niej żadnego życia.