Content Count

29

Joined

Last visited
Community Reputation
50
Bardzo dobra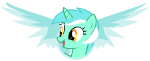 About Nightmare Moon i Marudka
Rank

Mały Człowiek Nightmare Moon


Birthday

03/12/2003
Kontakt
Strona www
Yahoo
Jabber
Skype
Gadu-Gadu
Instagram
Snapchat
Discord ID
Informacje profilowe
Gender
Miasto
Zainteresowania

Horrory, Pisanie, MLP, Fanfiction, Filmy, Gry i... W sumie nie wiem co tu jeszcze dać...

Ulubiona postać

Rainbow Dash, Fluttershy, Nightmare Moon, Luna, Daybreaker, Sombra
Single Status Update
See all updates by Nightmare Moon i Marudka
Kochani! To co mogę zaraz powiedzieć, może wam się wydać trochę trywialne. Postanowiłem jednak wyjaśnić pewne sprawy, związane z moim życiem poza internetem oraz związane z pisaniem, byście po prostu nie zostali bez doinformowania.

 

W moim życiu prywatnym nastąpiły pewne komplikacje, związane zarówno ze szkołą jak i z praktykami. Niedługo mam sprawdzian z matmy, co za tym idzie muszę trochę przystopować z pisaniem. Na praktykach jest ciężko, coraz bardziej na nas naciskają i nie jest po prostu lekko, a oprócz tego niedługo kursy i... Myślałem też nad zmianą mojego zawodu, bo nie widzę się w moim obecnym. 

 

To teraz sprawy dotyczące pisania. Ustaliłem sobie grafik i będę próbował się go trzymać. Po pierwsze: Moje opowiadanie z Fallouta zostaje wstrzymane, ze względu na to że po prostu... Muszę się zmuszać, by to pisać i zaczyna mi po prostu nie wychodzić. Remasterowanie rozdziałów Wybrańca również chwilowo schodzi na nieco niższy priorytet, ze względu na to że zacząłem pisać Dziecko Demona. Trzy rozdziały pojawiły się na wattpadzie. Oraz na fimfiction, gdzie przyjęło się ku mojemu zdziwieniu naprawdę dobrze, bo myślałem że remake mi nie wyszedł. Jest mi cholernie miło z tego powodu i póki co jestem nastawiony na pisanie Dziecka Demona, bo pisze mi się to naprawdę fajnie i w końcu wygląda jak powinno. Jeśli chodzi o następne rozdziały Epizodu II... No... Bardzo chętnie bym zaprzestał remasterowania i zajął się pisaniem następnych rozdziałów, no ale zobowiązałem się że poprawię to wszystko więc... Niestety muszę na chwilę przestać. 

 

Ustalenie takiego a nie innego grafika jest spowodowane tym, że ja tego wszystkiego na raz po prostu nie ogarnę, zaczynam się gubić oraz sprawy z życia prywatnego też na to wpływają. 

 

Mam nadzieję że zrozumiecie, trzymajcie się.