Content Count

57

Joined

Last visited

Days Won

2
Community Reputation
69
Bardzo dobra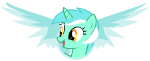 About Littlepip 02 brony
Rank

Kucyk od naprawy tosterów


Birthday

05/31/1992
Informacje profilowe
Gender
Miasto
Zainteresowania

Muzyka kucykowa , MLP FiM, Klimaty FoE i stara motoryzacja i związane z tym majsterkowanie .

Ulubiona postać

W sumie wszystkie kuce klacze a naibardziej Tavi , Vinyl , Rainbow Dash . i kucyki z wonderbols a z FoE to Littlepip , Velvet Remedy i Homage a z FoE PH to Blackjack , Morning Glory i mame Blackjack . I lubie też kuce z tła np: Derpy .
Kopycio Wielka i Potężna Trixie poprosze o wpisanie mnie na liste twojch fanów

Kopycio Trixie czy lubisz lody i czy twoja relacja ze Starlight Glimmer jest dobra i czy często się sprzeczacie miedzy sobą

A pozatym mam 26lat a bronym jestem od 2016r a moją najbardziej ulubioną twórczościa fandomową sa klimaty FoE . A takie pytanko mam do Ciebie kucyku masz może konto na diskordzie mmt bo ja mam jak by co tu masz moj nick Littlepip 02 brony#1090

Kopycio jaka szkoda że mnie nie będzie na kolejnym pony mecie A pozatym Pozdrawiam Serdecznie wszystkich fanów mlp

Kopycio co lubicie zjeść i wypić ?

Kopycio Lyra i Bon Bon Co myslicie o Vinyl i Tavi ? I czy się przyjaznicie tylko czy coś więcej was łączy ?