Content Count

626

Joined

Last visited

Days Won

2
Community Reputation
354
Wzorowa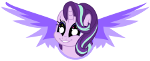 Twórcy HTF odpisali komuś na wpis na Instagramie, że planują nowe odcinki na platformie strimingowej VRV. Sytuacja miała miejsce rok temu, co jak na mondomedię nie jest dużym odstępem czasu i może być dalej aktualne. VRV podobno jest czymś w rodzaju Netlflixa dla fanów anime, ale nie mogę tego sprawdzić, bo strona informuje mnie, że serwis jest niedostępny w moim rejonie. https://happytreefriends.fandom.com/wiki/Thread:106400

Założyłem konto na Behance, takie coś jak Deviantart. Społeczność chyba równie liczna (sadząc po łapkach i wyświetleniach), funkcjonalność taka sama (chociaż nie widzę grup), no i są kategorie.

Właśnie zauważyłem jak skasztanili deviantarta, znaczy się usunęli kategorie. Podobno teraz tagi działają jak kiedyś kategorie, ale w praktyce to nie działa. Nie da się np. znaleźć animacji wpisując "animated", bo DA uzna, że chodzi o obrazki z motywami z seriali animowanych. Nie da się znaleźć zasobów do ponownego wykorzystania (textury, etc), bo kiedyś to wszystko było w jednej kategorii (resources and stacks), a teraz to wszysko jest rozwalone po całym devie i nie wiadomo jakie są prawa do użytkowania

Kolejny problem, jaki zauważyłem... to poza oczywiście masakrycznym działaniem, to na komórkach jest wręcz nie do przeglądania. Próbowałem kilka razy, ale nawet ja nie jestem takim masochistą, by się tym bawić na telefonie. 

3

Z ciekawości, sprawdziłem na komórce (Redmi Note 9 PRO [wpierw internet po Wi-Fi, następnie mobilny]) i rzeczywiście - ...wicy idzie dostać. Internet po Wi-Fi - download 77,14 Mb/s; upload 73,9 Mb/s; ping 10 ms. Net mobilny - download 40,2 Mb/s; upload 2,41 Mb/s; ping 25 ms

1

Bardzo fajna animacja, polecam. Mam nadzieję, że będzie więcej odcinków.

Pamiętam, że jak byłem gimbem i (często) szukałem nsfw, i trafiałem na hentai, to od razu zamykałem kartę, bo głupie to i brzydkie.

FB chce ode mnie skanu dowodu, a nie chcę im niczego udostępniać, mam konto anonimowe, z nickiem. Straszą mnie, że za 7 dni nie będę mógł się zalogować. Utworzyłem stronę, bo podobno można mieć konto jako strona. Jeśli mimo to dostanę bana, to trudno. I tak prawie z tego nie korzystam.

Eter replied to topic's fallout152 in Requesty

Wyskalowałem i trochę podostrzyłem.