Content Count

351

Joined

Last visited

Days Won

2
Community Reputation
238
Great and Powerful Reputation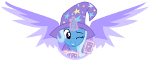 22 Followers
About Cahir
Rank

I am a Stick.


Birthday

02/29/1996
Informacje profilowe
Gender
Miasto
Zainteresowania

Uhmm...
Gry, Filmy, Muzyka, Książki, Komiksy w sumie to długo by wymieniać. ;x
Mam lepszy pomysł. Po prostu zmieńmy emotkę :cyg : na :grumpy:, coby ukarać za głupotę, a potem zapomnijmy o sprawie. :3 ps. OOOOHHHH DEEESIIIIREEE

Czat znowu znowu zepsuty? :/

A kto umarł ten nie żyje.

Arług ma bana na pół roku [*]

Skisłem. xD W regulaminie jasno stoi, że wypowiedzi nie na temat są karane. Także nie musisz się martwić, że ktoś ci wlezie do twojego działu Rejnbołdasz i w temacie "Co symbolizuje każdy kolor grzywy rejnbołdasz" napisze "KORWIN CWEL HEHE, FIGHT ME". A jeśli któryś avatar chce mieć offtopowy temat, to będzie miał offtopowy temat i nic ci do tego. Tak samo jak nie masz wpływu na to, o czym ludzie dyskutują w Offtopie. A teraz nie przeszkadzam, bo bronienie tożsamości forum to pewnie ciężka robota. :3

Fejk, wszyscy mnie kochają

Ten uczuć, gdy dostałem Blackfrost Anivię z mystery gifta. :3

Meh, 4 gunwoskiny, jeden fajny i jeden do Tamkencza, którym dopiero się uczę grać. :|

Paaaaanie, co pan tu ze zwykłymi świadomymi snami wyskakujesz. xD Mieliśmy tu już psychopatów, którym śniło się, że Celestia robi im loda, innych, który zapładniali tulpy i potem chcieli brać z nimi ślub i inni, którzy bawili się w schizofreników. A ponad tym wszystkim jeden gość, któremu się ubzdurało, że jest imperatorem. Także ten, tego, te forume potrzebuje czegoś lepszego, jeśli chcesz stać się sławny jak dwie małe panie lekkich obyczajów, które chwaliły się przygodą w Niggabusie.

Cahir

changed their profile photo

Powiem jedno - TEN ULT Uwielbiam nim od czasu do czasu przyp dolić tak bez żadnego celu, żeby tylko popatrzeć jak przeciwnik leci przez pół mapy @Edit Mam 3500 IP i nie zawaham się ich użyć do napierdzielania ikonowymi śnieżkami jak powalony.