Content Count

821

Joined

Last visited

Days Won

1
Community Reputation
215
Great and Powerful Reputation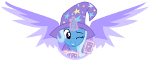 68 Followers
About Amolek
Rank

Deus vult ||| Semper fidelis


Birthday

08/07/1995
Informacje profilowe
Gender
Miasto
Zainteresowania

Fantastyka i fantasy, muzyka i sprzęt z nią związany, militaria, obie wojny światowe, gitara

Ulubiona postać

Sunset Shimmer, Twilight Sparkle, Vinyl Scratch, Starlight Glimmer.
Fallout: Equestria:
1) Arloste/Rampage, Gem i Mini
2) Little Pip, Blackjack, Calamity, Velvet Remedy, Steelhooves
3) *to uzupełnię*

Spoza MLP:
Ariel Val'Sarghress (Drowtales: the Moonless Age)
Bezimienny
Miyuki Takara, Tsukasa i Kagami Hiragii, Izumi Konata (Lucky Star :derp2: )
- Nami, Nico Robin, Mihawk (One Piece)
- Lina Inverse (Slayers)
- Aisha Clan-clan (Outlaw Star)
- Rocket (Guardians of the Galaxy)
- Hoxton (seria Payday)
- Revy, Balalaika (Black Lagoon)
Amolek

changed their profile photo

Żebym jeszcze miał samochód, jak oni

Tak trochę Amola w naturalnym środowisku

Niespodziewany prezent, jaki mama dzisiaj dostała. Nadal mam lekkie zszokowanie i trzeba się teraz uczyć opieki nad takim.

3

1

100 lat...

Ps widzę, że już znalazłeś najnowszą Sunset

 

1

Kolejny nowy awek? Osobiście uważam, że poprzedni był lepszy, ale jak tam chcesz. Masz pełną wersję? Jak coś to podeślij link

"Prawdziwą miarą człowieczeństwa nie jest ani inteligencja, ani to, jak wysoką pozycję potrafi człowiek osiągnąć na tym szalonym świecie. Nie, prawdziwą miarą człowieczeństwa jest to, jak szybko potrafi on reagować na potrzeby innych i jak wiele daje z siebie."

 

Anthony Peake (z książki Człowiek, który pamiętał przyszłość. Życie Philipa K. Dicka)

2

Nie znam Cię, nie oceniam... Jeśli jesteś raniona z powodu tego że komuś pomagasz, to albo bardzo zależy ci na tej drugiej osobie, albo źle dobierasz osoby którym pomagać chcesz... w tym pierwszym nie ma absolutnie nic złego... ale jeśli chodzi o to drugie... o ho.. to kobieto trzeba szybko się nauczyć by nie pomagać takim ludziom... Rozumiem ludzi którzy nie reagują na menela śpiącego, zarzyganego i brudnego gdzieś na śniegu... mają doświadczenia z życia które im tego zabraniają... 

 

@AmolovPolecam ci założyć taki temat na forum, na pewno będzie bardzo uczęszczany... Przynajmniej przeze mnie...  

Wiesz czemu "menele" tyle piją? Bo ciężko na trzeźwo taki ból znieść. Kiedyś rozmawiałam z pewnym "menelem" zapytałam go wprost czemu nie pójdzie do domu dla bezdomnych? (był trzeźwy, nie śmierdział alkoholem) To co powiedział? Że był, owszem, był. Ale go okradli. Wychodził na bosych stopach w zimę. Także tego. To nie jest tak, że "wystarczy być trzeźwym".