Content Count

31

Joined

Last visited
Community Reputation
71
Bardzo dobra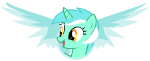 14 Followers
About Night Sky
Rank

Night Sky


Birthday

03/25/2003
Informacje profilowe
Gender
Miasto
Zainteresowania

II wojna światowa
Fanfic'i
sport
World of Tanks
lotnictwo militarne

Ulubiona postać

Ave Luna !!!
Lubię też Rainbow Dash, Applejack, Vinyl, Octavię i Lyrę
Bardzo proszę o dopisanie

a topic replied to Night Sky in Dyskusje

Dla mnie dzień bez muzyki nie ma prawa trwać. Zaraz po wstaniu musi być jakikolwiek utwór i dopiero czuję, że można zaczynać załatwiać wszystkie swoje sprawy. W moim przypadku szkoła a nawet nauczyciele mi nie przeszkadzają w słuchaniu muzyki, bo więdzą, że i tak to oleje. Gdyby to odemnie zależało to muzyka nie przestawałaby grać. Nie ważne czy to poranek, południe, wieczór lub noc. Słuchanie muzyki sprawia, że czuję się sobą i mogę się odstresować. Muzyka jest też jak narkotyk, wystarczy chwila nie możesz bez niej żyć. I nie ważny gatunek, ważne by grała i można było jej słuchać. Takie jest moje zdanie.

Rok temu (+5 dni) dołączyłem do tego forum i nie żałuję żadnej chwili spędzonej tutaj. Poznałem świetnych ludzi i genialnie się tutaj bawiłem. Dziękuję wszystkim za ten wspaniały okres i liczę, że zostanę tutaj na znacznie dłużej. 

2

2

Zwłaszcza @Calevalke i @Ziemowit 

1

Witam na forum kibica FC Barcelony. Mam nadzieję, że miło spędzisz tu czas i że znajdziesz tematy dla siebie.

To będzie wielki zaszczyt

Książe Yakyakistanu, książe Rutherford

AideenDashie replied to topic's Night Sky in Na start...

Applejack do Twilight Sparkle w odcinku ,,Księżniczka Twilght Sparkle" (s4od1)

WAKACJE !!!

Teraz dwa miesiące iw moim przypadku znowu do gimby .

Życzę wszystkim szczęśliwego okresu letniego, byście byli zdrowi i niech was Luna broni przed wszystkim co złe.

2

U mnie już trwają prawie od dwóch miesięcy i szczerze mówiąc mam dość. Jeszcze 3 miesiące zanim znowu pójdę do szkoły...znaczy na studia. 

 

1

Pixelator replied to topic's Night Sky in Muzyka

Miło się słucha, przyjemne dla ucha. Octavia może być z ciebie dumna

1

Rappy Shimmer replied to topic's Night Sky in Na start...

Witam Cię serdecznie na tym majestatycznym forum. Mam nadzieje, że znajdziesz tu coś dla siebie. Miłej zabawy !!!