Content Count

5,438

Joined

Last visited

Days Won

105
Community Reputation
3,872
Pióro Starswirla Brodatego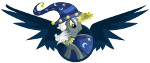 128 Followers
About Cipher 618
Rank

zzz.lpjxu.frp/LjsAMLn.sqj


Birthday

10/10/1985
Kontakt
Informacje profilowe
Gender
Miasto
Zainteresowania

Gry, filmy, muzyka trance... Oryginalne, prawda?.

Ulubiona postać

Judy Hopps (Zootopia), Bill Cipher (Gravity Falls), Star (Star vs Forces of Evil).
About Me
Witajcie na moim profilu. 
 
Nazywam się Paweł i uwielbiam muzykę trance. Nick Triste Cordis pochodzi z łaciny, odnosi się do stanu mojego zdrowia oraz czegoś jeszcze. Chcesz wiedzieć? Jest takie przysłowie: Wujek Google prawdę Ci powie.
 
Coś o mnie? Jestem bardzo spokojnym i wyrozumiałym typem samotnika. I dobrze mi z tym - według testu MTBI jestem - ISFP czyli introwertykiem Niniejszy link sprawdza się prawie w 100%. Dalsze tłumaczenia nie mają sensu. Żeby nie było... Moja cierpliwość ma swoje granice, których lepiej nie przekraczać. 


 
Moimi pasjami są przede wszystkim:
Muzyka, gry komputerowe, filmy. Lista ulubionych tytułów jest zbyt długa. Po prostu... muszą mieć w sobie "to coś". 
 
Ulubiona postać: 
Triangulum, entangulum. Meteforis dominus ventium. Meteforis venetisarium!
egassem sdrawkcab!
egassem sdrawkcab!
egassem sdrawkcab!
egassem sdrawkcab!
egassem sdrawkcab!!!

Ulubiona muzyka - trance 

Ulubiony DJ - Armin van Buuren
Ulubiony utwór - ATB - Ecstasy
Prezenty of fanów użytkowników (póki co rysunki mojego OCka):
Za rysunek dziękuję forumowiczce Carmezan


 

I jeszcze prezent od Salmonelli 

 
Sajback
Dziękuję za pomoc w prowadzeniu działu i rysunek. May the force of chaos be with you! 


 
  Prezenty urodzinowe
FrozenTear7
 
The Silver
 
Co ja tutaj robię? Ktoś mógłby zapytać, "co 27, 28, 29  30 31, 32, 33 letni gość robi na takim forum jak to?" Z jednej strony chciałbym odpocząć od rzeczywistości, której mam już dość. A mam od czego uciekać. Z drugiej... sam nie wiem. 
 
Kontakt - PW (tylko i wyłącznie)
Pozdrawiam
Triste Cordis