Content Count

720

Joined

Last visited

Days Won

1
Community Reputation
183
Great and Powerful Reputation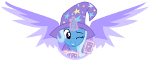 81 Followers
About Hidoi
Rank

pink bloody hunger for ur fate


Birthday

09/02/2001
Kontakt
Strona www
Gadu-Gadu
Snapchat
Discord ID
Informacje profilowe
Gender
Miasto
Zainteresowania

danganronpa
psychologia
psychiatria
farmakologia
bazgranie
astronomia
Hidoi

changed their profile photo

Ale martwy temat Najmocniej przepraszam, że z filtrem, jestem osobą która przeklina filtry na zdjęciach, ale potrzebę mam zaktualizowania swojej mordki a ostatnie dobre zdjęcia które robiłam są z filtrami

no przyszłam zaktualizować swój pysk bo dawno nie wstawiałam a brakuje mi tego

Nie wiem, jakich ty ludzi znasz, ale pierwsze słyszę, żeby dziewczyny z długimi paznokciami, czy jak to zwiesz "pazurami" miały problemy z korzystaniem z telefonu xD Wiem z autopsji. Otoczona gronem dziewczyn z nawet dłuższymi. I nigdy nie widziałam tego "nienaturalnego wyginania palcami". Rozumiem, jeśli mówisz o takich dziewczynach, co mają paznokcie trochę poza normę, taki gust mają, ale jeśli są to zwykłe, dłuższe naturalne paznokcie, czy przedłużane u kosmetyczki, to już nie wiem, w czym problem XD.

Kiedy marzyłaś o pluszaku Sombry w 2013-2014, ale kupiłaś go w 2017 na warszawskim Twilightmeecie, bo w sumie czemu by nie spełnić marzenia sprzed 4 lat

niezbyt letnie, ale znalazłam to i wstawię

N:Cukierkowa, prosta, niezmienna. A:Ładny art z canine cosiem S:To samo co u góry, podoba mi się. U:Mam neutralne odczucia, ale bardziej idzie na +.

The Silver Cheese commented on calendar event's Hidoi in Śląskie

until

No więc będę hehe kto by pomyślał

Hidoi replied to topic's Hidoi in Zapytaj

Ale dziwnie jest odkopać temat sprzed takiego czasu xD 1.Aktualnie, odpowiadam na Twoje pytanie. 2.Hidoi mi pisała, że ta rasa, z którą tu się porozumiewam, to "człowiek". Więc, tak, słyszałam o człowiekach. 3.Nie chcę o tym mówić, na pewno nie jesteś godzien takich informacji. 4.Z trudem mi to przyznać, lecz - nie mam weny twórczej! Ale i tak, jestem niesamowita, więc już niebawem zaskoczę was czymś oszołamiającym! 5.Przez to dziwne, magiczne, niewidzialne coś zwane "internetem", nie jestem w stanie. Jesli się u mnie stawisz, to pomyślę. Ale wolę nie ufać nieznajomym. 6.Darując mi ten materiał, automatycznie wyraziła zgodę na użycie go na wszelkie moje cele. 7.Szukam przede wszystkim kucyka pełnego profesjonalizmu i klasy. 8.To pytanie, czy stwierdzenie? 9.Z głosem kogo? Wiesz, istnieje coś takiego jak dubbing, Su-... To ktoś podrabia mi głos? Niech go tylko dorwę w swoje kopyta...